Martina Stumbauer est nommée Global Head of Central Eastern Europe / Commonwealth of Independent States Market pour BNP Paribas Wealth Management en Suisse
2 septembre 2021
Martina Stumbauer rejoindra les Comités exécutifs de Wealth Management Switzerland et de Wealth Management International Markets.
Elle sera rattachée directement à Hubert Musseau, CEO BNP Paribas Wealth Management Switzerland & Emerging Markets.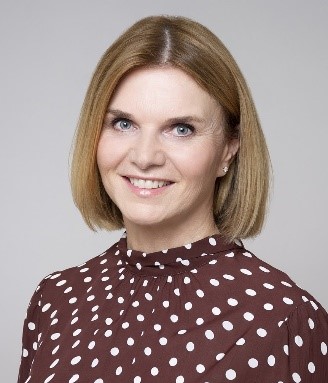 Martina Stumbauer est nommée Global Head of Central Eastern Europe / Commonwealth of Independent States market (CEE – CIS Market) au sein du Wealth Management. Martina, de nationalité suisse et d'origine tchèque, et parlant plusieurs langues de l'Europe de l'Est, sera basée à Zurich et supervisera l'ensemble des équipes en charge de la gestion commerciale des clients de cette région pour laquelle elle possède une profonde connaissance.

Dans le cadre du Plan Stratégique 2025, elle sera en charge de conduire le développement de la franchise de la banque auprès d'une clientèle exigeante et très haut de gamme.

Avant de rejoindre BNP Paribas Wealth Management, Martina Stumbauer a travaillé plus de 20 ans dans l'industrie du Wealth Management en Suisse dont les 13 dernières années au sein de Credit Suisse en tant que Responsable HNWI/UHNWI des marchés d'Europe Centrale, puis des marchés Russie et Ukraine.
" Au nom de toute l'équipe, nous accueillons Martina avec grand plaisir chez BNP Paribas Wealth Management. Elle apporte sa profonde connaissance du marché CEE-Russie ainsi qu'une grande expertise financière qui nous aideront à renforcer notre solide franchise dans cette région et de continuer à nous développer, notamment sur le marché des clients UHNW. "
Hubert Musseau
16 décembre 2020

Focus sur les Investissements Responsables des Entrepreneurs Elite