Martina Stumbauer wird Global Head of Central Eastern Europe / Commonwealth of Independent States Market für BNP Paribas Wealth Management in der Schweiz
2 September 2021
Martina Stumbauer wird Mitglied der Executive Committees von Wealth Management Switzerland und Wealth Management International Markets.
Sie berichtet direkt an Hubert Musseau, CEO von BNP Paribas Wealth Management in der Schweiz & Emerging Markets.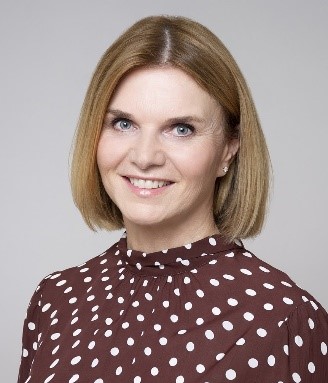 Martina Stumbauer wird Global Head of Central Eastern Europe/Commonwealth of Independent States Market (CEE – CIS Market) für den Geschäftsbereich Wealth Management. Martina, die die Schweizer Staatsbürgerschaft besitzt, tschechischer Herfunft ist und mehrere osteuropäische Sprachen spicht, wird von Zürich aus die Teams leiten, die für das Management der Kunden in diesen Regionen zuständig sind, und für die Martina ausgewiesene Erfahrungen mitbringt.

Im Rahmen des Strategieplans 2025 wird sie für die Entwicklung des Wealth Management für anspruchsvolle UHNWI-Kunden verantwortlich sein.

Bevor Martina Stumbauer zu BNP Paribas Wealth Management kam, war sie über 20 Jahre lang in der Schweizer Vermögensverwaltung tätig. Die letzten 13 Jahre war sie als Head of HNWI/UHNWI bei Credit Suisse für die mitteleuropäischen Märkte und später für die Märkte Russland und Ukraine zuständig.
" Im Namen des gesamten Teams begrüssen wir Martina herzlich bei BNP Paribas Wealth Management. Sie verfügt über ein tiefstes Verständnis des Marktes CEE-Russland und nachgewiesenes Finanzwissen, das uns helfen wird, unsere Kundengeschäft in dieser Region zu stärken und uns weiterzuentwickeln, insbesondere in Bezug auf den Markt der UHNW-Kunden. "
Hubert Musseau