Think Cinema : Common Perspectives – BNP Paribas x Beau-Rivage Palace
March 2, 2020
Two powerful women with a common vision; both equally concerned with the local commitment and international influence of the companies they lead. A renowned bank, an emblematic hotel and a shared passion for cinema. Nathalie Seiler, Managing Director of the Beau-Rivage Palace and Monique Vialatou, CEO of BNP Paribas in Switzerland are founding partners of Think Cinema Lausanne (Rencontres 7e Art).
HOW DO YOU PERCEIVE THE THIRD EDITION OF THINK CINEMA?
Nathalie Seiler : I am both happy and moved, and also persuaded that the impact and influence of the first two editions will have convinced and attracted new audiences and partners.
Monique Vialatou : After the first edition's great success and a second edition of consolidation, this third year sees Think Cinema enter adulthood, an age of reason that will set the tone for the following editions.
WHAT PERSUADED YOU TO COMMIT TO VINCENT PEREZ WHEN HE PRESENTED HIS PROJECT TO YOU THREE YEARS AGO?
N.S. : I was convinced by Vincent's enthusiasm, the way the project was imagined, conceived and inspired by his origins, his vision of Lausanne as both a cultural and holiday destination for artists, local audiences and international guests alike, with a strong identity, and a friendly atmosphere.
M.V. : It's the story of the relationship between a European bank with French roots that is present in Switzerland, and a talented Swiss artist with very European roots who has made many films in France. Also, we share common values: the passing of knowledge, bridging generations, and innovation. In addition, 2017 marked a century of collaboration between BNP Paribas and the film industry.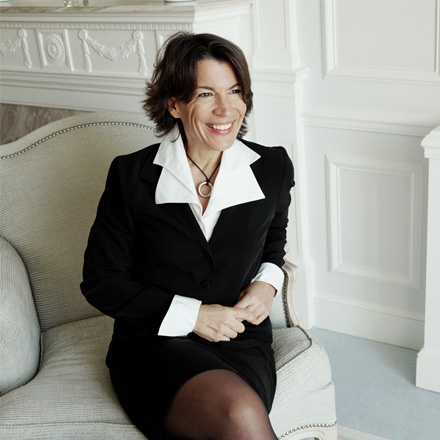 WHAT BENEFITS HAVE THE FIRST TWO EDITIONS OF THINK CINEMA BROUGHT ABOUT FOR YOU?
N.S. : Think Cinema has contributed to further our reputation, to share exceptional moments, to bring together numerous celebrities and partners, and to perpetuate the history of the hotel and the Sandoz family, whose story is closely linked to culture and to Lausanne. It is also wonderful to see the involvement of the city and especially of Grégoire Junod who enabled us to collaborate with many local stakeholders, magnifying the impact of the event. Think Cinema is also an opportunity to take part in an exceptional project with my colleagues who wholeheartedly contribute to the success of this event, and I am infinitely grateful for their commitment.
M.V. : It's an exceptional event that enables us to invite our clients and employees to take part in a unique experience with prestigious guests. Whether you are a cinema lover or not, these are wonderful opportunities for people to meet. It is also a way to showcase BNP Paribas' support for cinema, and we are delighted to help promote Lausanne on an international level with the Beau-Rivage Palace.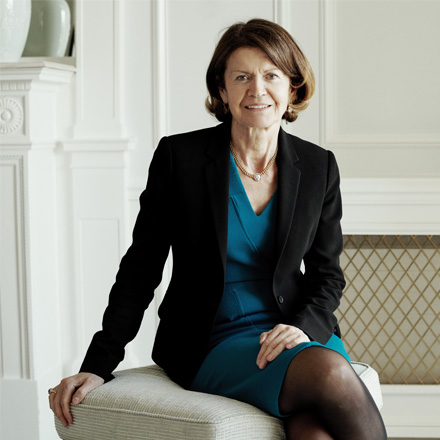 HOW DOES AN EVENT LIKE THIS HIGHLIGHT YOUR EXPERTISE AND YOUR INSTITUTION IN PARTICULAR?
N.S. : The event highlight the unique quality of Lausanne's hospitality, promoting the destination by making it more widely known. The Beau-Rivage Palace plays a leading role here, as an emblematic figure and perfect embodiment of this historic tradition of hospitality, offering a fertile ground for rich human exchanges.
M.V. : Meeting great directors and renowned actors in an intimate atmosphere is an opportunity to showcase our commitment at all levels of cinema. Each year BNP Paribas contributes to financing half of all French audiovisual productions. As a supporter of film heritage, BNP Paribas is proud to participate in the restoration of great classic movies such as Charlie Chaplin's Modern Times and Jacques Demy's The Young Girls of Rochefort. BNP Paribas also supports more than 40 festivals in Europe.
WHAT ARE YOUR FAVOURITE LOVE STORIES IN CINEMA?
N.S. : I have many. If I had to choose, I would say the ones that moved me most were Doctor Jivago, by David Lean and on a lighter note, Love Actually, by Richard Curtis. We have such a need to see and be reminded of beautiful things.
M.V. : I may be a bit sentimental, but I would say Anthony Minghella's The English
Patient without hesitation. Kristin Scott Thomas, Willem Dafoe, and Juliette Binoche are at the top of my list of favourite actors. Think Cinema's theme this year is a universal one that will provide us all with an enchanting escapade.