BNP Paribas Swiss Foundation: Official Tanzhaus Zürich partner
November 21, 2019
The BNP Paribas Swiss Foundation is delighted to announce a new partnership with Tanzhaus Zürich for the creation of a new contemporary dance troupe: The Field. This is the Swiss Foundation's first partnership in Zurich and in the field of contemporary dance.
The Field
In 2019, the BNP Paribas Foundation joined forces with Tanzhaus Zürich to support the creation of contemporary dance in Switzerland. A group of five young dancers from Switzerland and abroad will be hosted at Tanzhaus, in order to refine their art form in an optimal environment. The dancers will be free to create performances and various forms of outreach, enabling them to interact with and be inspired by the world around them. The group will be trained by dancer and choreographer Marisa Godoy and Romain Guion throughout the 2019-2020 season.
Fanfare opening
At 6.00 pm on 6 September, a crowd of dance enthusiasts arrived at the institute's new facilities next to Untere Letten and the Barozzi/Veiga architectural firm, to participate in the first day of the Tanzhaus opening weekend.
Performances were given all throughout day one of love and dance, in three different Tanzhaus studios and in the main foyer. At 8.45 pm, the new company The Field gave its first mini-performance.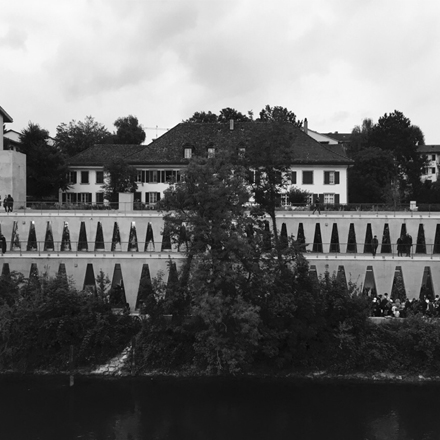 For many, such as Zurich's Mayor Corine Mauch, who gave the opening speech, the evening was an immersion in another world. In addition to opening its doors to the public, Tanzhaus has also opened the public's eyes to this salle de danse that is already bringing joy to Zurich and its residents.