BNP Paribas continues to build out its Investment Banking franchise in Switzerland. Jan Masek is appointed Head of Advisory Switzerland, based in Zurich. Jan Masek reports to Enna Pariset, Head of Corporate & Institutional Banking Switzerland, and joins the Corporate & Institutional Banking Switzerland Executive Committee.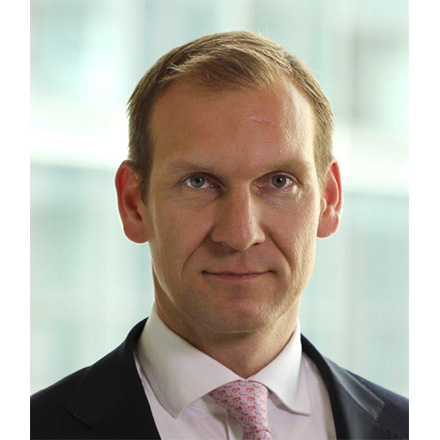 Jan Masek joins from HSBC where he spent the past 6 years as Co-Head of M&A for Germany and Switzerland. Prior to HSBC, Jan worked for 16 years for JP Morgan in a number of M&A roles, lastly as Head of Corporate Finance and M&A for Switzerland.

During his 25-year career, he has been involved in a multitude of important transactions for both international corporations and private equity investors. In Switzerland, he was instrumental in landmark transactions such as the takeover of Syngenta by ChemChina, the sale of Sarasin to Jacob Safra (Switzerland), the defense and ultimate sale of Converium to SCOR and the sale of Swiss to Lufthansa.
"Jan's proven investment banking and leadership capabilities make him a great addition to our team and will generate considerable value for our clients.
This appointment supports our commitment to further strengthen our Investment Banking capabilities in Switzerland as part of the Corporate & Institutional Banking Switzerland Growth Plan and for our broader European franchise overall."
Enna Pariset
Derivate Partners celebrates the key players in the Structured Products industry in its Swiss Structured Product Yearbook. Among them, the Head of Exchange Traded Solutions from BNP Paribas Global Markets, Corporate and Institutional Banking in Switzerland.
A great recognition among clients and peers
Industry representatives, asset managers and business journalists gathered virtually to elect the 30 most important "structurers" in the industry. Among the top 10 is Irene Brunner, Head of Exchange Traded Solutions Switzerland for BNP Paribas Corporate and Institutional Banking in Switzerland.
Elected for the second time, Irene Brunner is ranked 6th in the 2021 Yearbook. A great recognition of her work and expertise by the industry and our Swiss peers.
As a European and international bank, we are proud to see our employees awarded and recognized for their expertise and the added value their know-how they offer to our clients.
"It is a pleasure to be once again recognised for my work by clients, industry peers, exchanges and journalists"
Irene Brunner
Who is Irene Brunner?
Member of management at BNP Paribas since 2018, Irene and her team are responsible for the creation and distribution of traded structured products as well as the development of the emission platform in Switzerland.
From 2005 to 2013 she worked for the Royal Bank of Scotland (formerly ABN Amro Bank N.V.) in London and Zurich, where she lead the Public Distribution for Switzerland & France before integrating Deutsche Bank in Zurich in a similar position
Irene Brunner studied business administration in Vienna and Paris with a focus on finance and capital market research.
She has headed the EUSIPA categorisation committee since 2010 and represents BNP Paribas in the Swiss Association for Structured Products.
Fabio Schell joins the Global Markets team of BNP Paribas (Suisse) SA as Head of Swiss Franc Bond Trading. Based in Zurich, Fabio Schell will report locally to Enna Pariset, Head of Corporate & Institutional Banking Switzerland.

Fabio's arrival further strengthens the end-to-end local approach of our Swiss Bank and confirms our ambition to be a key actor in the Swiss Franc Bond Market – from trading and market-making to primary issuance syndicate and dedicated sales, with all teams based in Zurich.
Fabio brings 10 years of experience in Bond Trading and Market-Making and will contribute to the development of the BNP Paribas Global Markets franchise in Switzerland as well as support the BNP Paribas Corporate & Institutional Banking Switzerland growth plan.
Fabio graduated from St. Gallen University (M.A. in Banking and Finance) in 2011. He started his career at BNP Paribas in Zurich on the CHF Bond Trading desk with a focus on Sovereign, Agency and Supranationals as well as Covered Bonds. Fabio's role expanded until 2017 when he moved to London and was responsible for EUR Bond Trading with a focus on Financials.
Sunflower, known for its heliotropism (motion in response to the direction of the sun), is mostly processed into an oil with a high omega 6 fatty acids content. The crop is widely grown in the region around the Black Sea, and the future of sunflower oil industry is exposed to policies in that region.
The world leading sunflower exporters (Ukraine, Russia and Argentina) crush their production locally into meal and oil for optimal industrial capacities and reasons linked to policies (e.g. export taxes, trade agreements, etc.). Consequently, the long-term fate of crushing margins will be subject to the evolution of these policies.
As the domestic demand for quality feed compounds increases in the Black Sea region, the demand for soybean meal with nutritional properties (e.g. higher in lysine content) emerges. This puts pressure on sunflower meal sales and draws farming towards more soy.
Last but not least, hulls isolated from the seeds are frequently burnt in crushing plants to produce energy making these self-sufficient in energy. Once pelletized, these hulls find growing outlets in the EU with the development of the biomass and bioenergy markets.

Rice, a staple for half of the humanity, is for 90% produced and consumed in Asia. This crop is challenged by policies ensuring food safety and farmers income in the world's most populated countries.
First, rice has different grades and processes varying upon the types of food in which it is consumed: parboiled rice is frequent in Indian cuisine, unlike in most Chinese and South-East Asian cuisine. This factor influences trade routes, which relate to the populations and their cooking habits (e.g. diasporas of different regions, etc.). Some products even find specific destinations, such as broken exported to Western Africa.
Rice is dominantly produced as a staple in emerging countries. For the sake of social stability, the governments concerned need to ensure food security and to find a compromise between rice affordability in urban areas and income generated in rural regions, which in some cases hold influential voting power. In order to do so, they may use a wide array of measures to regulate their markets, such as tariff and non-tariff barriers, minimum prices, support programs, state inventories, etc. The evolution of these policies and the relative price other cereals entering into food programs (primarily wheat) can influence rice prices.

On March 25, 2020, the Swiss Federal Council announced measures to help Swiss SMEs in light of the Covid-19 crisis. It is only natural that BNP Paribas in Switzerland has decided to join this program to show its support to the Swiss economy.
The program consists of two types of loans, and a client requesting support under this program must be an existing client of the Bank:
COVID 19: up to 500K CHF, 100% secured by the Confederation (through Sociétés de Cautionnement), 0% interest rate
COVID 19 Plus: (in addition to the Covid 19 loan), between 500K CHF and 20Mio CHF, max 10% of turnover, 85% secured by the Confederation, 15% Bank's risk. Interest rate of 0.5% for the part covered by the Confederation.
If you are an existing client, this is how you can get support:
Fill and sign the form "Aide transitoire COVID 19" or "Aide transitoire COVID 19 Plus" available on the following website: https://covid19.easygov.swiss/fr/
Contact your Relationship Manager and send him/her the signed form together with requested documents.
Further information:
https://covid19.easygov.swiss/fr/
https://covid19.easygov.swiss/fr/banques/
https://www.admin.ch/gov/fr/accueil/documentation/communiques.msg-id-78572.html
Discover our Agribusiness expert Alain Butler's insights on the cotton industry.
Who are the main producers of cotton? What is it mostly used for ?
Discover almost all you have to know about cotton.
Discover our Agribusiness expert Alain Butler's insights on the rapeseed industry.
Who are the main producers of rapeseed? Who exports the most? What does rapeseed oil represent for the biodiesel market?
Discover almost all you have to know about rapeseed.

Discover our Agribusiness expert Alain Butler's insights on the wheat industry.
Who consumes the most wheat, humans or animals? Which countries run the market? Discover almost all you have to know on wheat.

Don't blame the technology; the real hurdles are governance, res­ponsibilities and the ability to em­brace change.
When taking a closer look, the execution of commodity trading may appear outdated to people unfamiliar with the industry. Handling paper documents remains the basis of transac­tions, and lots of time and energy are invested in reconciling information between the par­ties or internally between various IT tools.
Within the trade finance industry, most people would agree that transacting via data only would be easier, quicker and cheaper. Avoiding redundancies of data and interfacing tools should save costs. We at last see more po­tential integration between the post-trade executions of commodity merchants and the fi­nancing of those transactions. The challenge is not about sharing a common long-term vision, but implementing the first steps to reach it.
As with social networks, blockchain projects will add value to users once many of them are interconnected. For instance, replacing the means of communication between banks for documentary credit by a blockchain solu­tion requires a minimum adoption by a pool of banks. By developing komgo, Voltron or Marco Polo in consortia, banks address this network effect requirement.
Defining the appropriate governance of such a structure is another challenge. From a re­gulatory standpoint, it must comply with competition laws. On the economic side, their business models encroach on the bank origination and distribution. Over time, we can also imagine a divergence of interests between the parties involved.
Unfortunately, the whole transaction pro­cess involving many parties cannot be digi­tised at once, so we have to start somewhere and then manage the rupture. At some point, the new processes need to be plugged into the existing ones. This raises new questions, for instance, how do you produce a paper version of the shipping documents if your client has purchased a digital set of shipping documents, but his buyer is only willing to receive a set of paper documents? Here, the idea is to define a set of rules and responsi­bilities that are new and agreed upon by the parties to manage the boundaries.
Ultimately, those digital platforms need to be interfaced with the banks' "legacy". The banking industry was once one of the first to be computerised and therefore their IT sys­tems beat the life expectancy of those in most industries. Considering the implementation cost of such connections, banks have to arbi­trate between its resources, the various pos­sible platforms, and the remaining shelf-life of the tools to be connected.
Rome was not built in a day and trade finance will not be digitised overnight. Embracing the agile and lean methodologies and invol­ving users within the design process of IT tools has already accelerated the time-to-market for the delivery. It has also ensured a better design through a simpler communication between users and developers. While it is critical for banks to manage their cost structure to re­main competitive in a fast evolving world, they also need to be connected to their clients. Now it is time to roll up the sleeves and start imple­menting these new platforms and adapting to new challenges on the way.
Article written by Louis-Jérôme Monnier, Origination & structuring manager agribusiness, BNP Paribas in Switzerland. Published in Agefi's  special edition on commodities on April 2019.