BNP Paribas in Switzerland and Gamned!, an expert pioneer in programmatic advertising since 2009, are joining forces in an environmental and social responsibility drive by launching an advertising strategy adapted to consumer expectations. This joint approach illustrates BNP Paribas in Switzerland's growing commitment to more responsible investing.
"This approach is in line with BNP Paribas's aim to contribute to a better future for our society and our environment. What's more, the initiative proposed by Gamned! plays its part in giving online advertising a positive, charitable slant that helps us to better showcase and communicate our various commitments"
explained Anna Franziska Becher, Head of Company Engagement at BNP Paribas in Switzerland.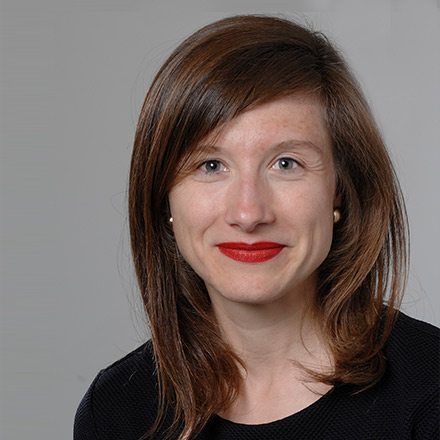 How does it work? Gamned! is building on the charitable scheme used by Goodeed, donating part of the invested budget to the association ZeroWaste Switzerland, chosen by BNP Paribas in Switzerland. The aim of this arrangement is to highlight the commitment of the different brands by demonstrating to internet users that advertising can be used for charitable purposes. To date, tens of thousands of people have been able to make contributions to the association's projects.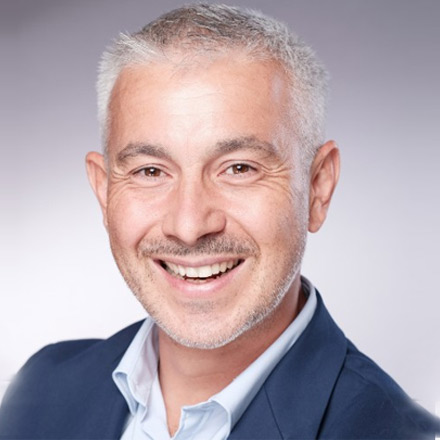 "The health crisis is leading us to rethink the impact of advertising, and our responsibility. That's why we have decided to waste no time in offering our clients strategies that reflect greater solidarity and responsibility in order to meet consumer expectations. We are proud to support BNP Paribas in Switzerland's capacity for innovation by trying out this initial charitable campaign using Goodeed's scheme Programmagood. This initiative will pave the way for other advertisers to get involved"
concluded Pierre Berendes, Managing Director of Gamned!.
BNP Paribas (Suisse) SA has decided to discontinue its Commodity transactional financing activities. The conditions of this retrenchment will allow the interests of the clients of this business to be preserved.
In this respect, the Bank is considering implementing a social plan which could impact up to 120 employees in Geneva.
A consultation period is therefore starting today, to allow employees to propose any suggestions which might mitigate the effects of the plan and to negotiate any accompanying social measures. In parallel, the Bank strengthens its development in Switzerland supporting its clients through its business lines Global Banking, Global Markets and Securities Services within Corporate and Institutional Banking and its Wealth Management activity.
BNP Paribas has been present since 1872 in Switzerland, which represents a strategic market within the Group's European network, and today follows a strategy built around these two activities. Corporate & Institutional Banking focuses its development on large and mid-cap Swiss companies, multinational corporations, and financial institutions. Wealth Management in Switzerland concentrates on entrepreneurs and on High Net Worth clients supporting them over the long term by providing global solutions to their financial and estate planning needs.
Marie-Angélique has led the Learning & Development team with boundless enthusiasm since joining BNP Paribas in Switzerland a year ago. Lifelong learning is a key priority for the company and an integral part of our commitment as an employer to the continuous professional development of each and every staff member.
The training we offer is constantly adapted to address employees' skills gaps and career objectives, and it has proven more important than ever in 2020.
Marie-Angélique spoke with us about the challenges she has faced this year and how she succeeded in overcoming them.
Please could you introduce yourself in a few sentences ?
After stints working for other banks, I joined BNP Paribas in 2013 in Canada as part of the Cash Management team. I moved into L&D in 2015 and then transferred to Switzerland in June 2019 to head up Learning & Development for the Swiss region within the HR Change Management team.
What does a typical day at L&D look like for you?
Day to day, my role is to define, build and implement programmes to develop the skills of our staff in line with the Bank's strategic priorities. I am also responsible for fostering a culture of lifelong learning.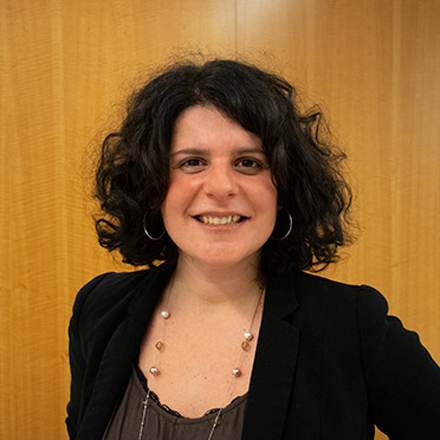 What difficulties do you face?
Personally, I would say that the main challenge stems from the fact that we need to constantly adapt to the ever-changing environment in which we find ourselves.
That's why it is vital that we help our staff and managers to prepare for the future as effectively as possible in terms of both mindset and new technical and digital skills.
The goal is to help keep the teams engaged, bolster their performance and enable them to acquire the skills of tomorrow that will be key to our transformation.
The only way for us to meet these challenges is to develop the skills of our employers and managers in a number of areas. We have completely overhauled the training we offer to achieve this. We have identified the themes that will make a vital contribution to the success of our transformation (including change management, innovation, digital culture and the management development programme).
We have also sought to open up access to this range of training options by selecting the most suitable formats, including short formats such as workshops. Lastly, we have decided to draw on our internal resources and develop a "Social Learning" approach. As a matter of fact, we have a number of internal experts who are happy to pass on their knowledge to other members of staff. I think this is a very powerful approach in terms of engagement at this turbulent time
Has demand for training among staff members changed at all since the start of the year?
My feeling is that demand among staff members has risen over the months. We have noticed that they are spending time on their development not only to meet a specific need but also out of a simple desire to progress. Equally, our community of "internal trainers" has expanded. I think that they are noticing the benefits of sharing their expertise and the value of highlighting their work.
How have you and the L&D team continued to support staff members during the lockdown and now that lockdown has been lifted?
Throughout the COVID-19 period, all of our classroom training sessions were put on hold. We worked with the Change Management/L&D team to find an alternative, though, because we thought that it was essential to keep in touch with our colleagues. That led us to set up remote training on a wide array of topics linked to what we were going through as a workforce (parenting while working from home, digital tools, time management and priorities in a home office, the impact of COVID-19 on mental health and more). These short-form sessions were an instant hit and, in the end, even after lockdown, we're planning to continue offering them.
What was this period like for you personally? What will you remember about it ?
Personally, I had a very positive experience. The Change Management/L&D team managed to bounce back very quickly, stay present for staff members and continue to help them to develop. I find it very interesting that we've lived through this period in which, practically overnight, we've had to adopt new working methods, make better use of our digital tools and just work together more effectively.
Are there any positive experiences you would like to share? Or a specific message?
I have two messages. The first is that I hope that this enthusiasm for development continues and grows and that the L&D/HR team will be there to help. The most important thing is that every member of staff takes the time to think about their needs and makes an effort to draw up their Personal Development Plan.
The second is that I'm obviously always on the lookout for new "internal trainers"! The bank is bursting with experts in every topic under the sun and we want to make the most of their expertise!
The Geneva Resilience Hack, which took place in mid-June, is an initiative of Open Geneva, the Department of Economic Development of the Canton of Geneva, the University of Geneva and HES-SO Geneva. This event is part of the work of the Crisis and Resilience Innovation Fund, of which BNP Paribas in Switzerland is a partner.
The goal of the initiative is to come up with innovative and cooperative solutions to existing and future challenges to address the economic setbacks caused by the recent health crisis.
We met up with one of our staff members who participated in the event, Frédéric Lahoude, to hear his thoughts.
Why did you decide to get involved in the Resilience Hack? Did you have any idea of what to expect?
I was already pretty busy when I received the invitation, so at first I wasn't sure if I would sign up. When the reminder arrived, I took some time to look through the various themes and the first one (remote work-mobility-work spaces-wellbeing at work) sounded interesting, given my experience over the last few months. This was the first time I had ever signed up to a hackathon, but I had heard about them from some friends who had taken part previously. I looked at the details and made sure I could be free for the event (Friday 12 June at midday to Sunday 14 June at midday).
I seriously thought I could share my experience and contribute to this working group, while also benefiting from the discussions.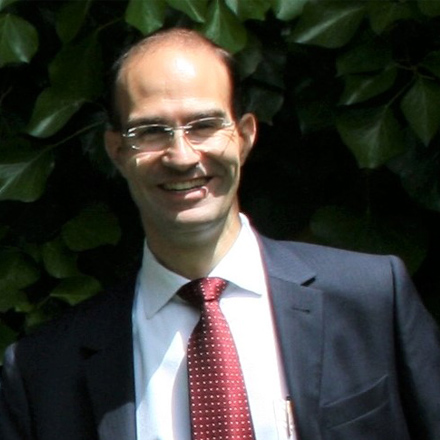 What's a hackathon?
It basically involves pooling a range of skills to do some fast-paced brainstorming on a topic. It's like a fast-track incubator.
Which project did you work on?
Someone in the group suggested working on a self-evaluation tool to improve the remote work experience.
At the start of the hackathon, almost 30 people signed up to work on this topic, and nine of us remained active.
There was a range of professional backgrounds, which made the discussions even richer.
Participants came from academia, HR, consulting, business services, government bodies, and then there was me from the private sector.
Having such a complementary team was a genuine asset for our group.
The discussions and insights will help change certain habits after lockdown, and will help us manage future crises more effectively."

Frédéric Lahoude
What did the project you were working on involve?
Lockdown disrupted normal work patterns. This resulted in a somewhat sudden and urgent transition to remote work, the limits – but also the potential – of which many people experienced first hand. This new reality highlighted the resources needed to optimise this way of working and reconcile work/life balance with productivity and economic efficiency, while helping reduce our carbon footprint.
So, our working group chose to develop a solution to help (remote) workers and their employers set up or improve the remote working experience. This included a self-evaluation option, leading to personalised recommendations, advice and best practices. The system is intended to act as a tool to support well-being at work, help employees organise and justify remote working arrangements, help manage remote work, and help employers decide whether to implement or expand remote working.
During the hackathon, we worked on an open source tool that offers conversational interfaces and a recommendation engine drawing on a broad set of remote working resources. As such, it provides support at various levels (individuals, teams, departments/services, company), while also serving as a data pool for scientific research on remote work.
What's next for the project?
After the hackathon, six of us have stayed in contact and are keen to continue the adventure.
Our initial goal is to come up with a model effective enough to complete a few pilot projects with different groups.
How will the Resilience Hack have a positive impact post-COVID?
Whether in relation to the theme my team worked on, or the other topics covered, working on real projects helps generate ideas to combat future crises (a pandemic, or something else), taking the COVID-19 experience on board and the ideas put forward during the hackathon. We covered a broad range of topics, problems and solutions (SMEs, tourism (including business tourism), culture, healthcare, employment, training, automation of certain high-risk professions, local manufacturing, remote project management for NGOs, technologies for shops and restaurants, etc.).
Even though not all the ideas will take shape, the discussions and insights will help change certain habits after lockdown, and will help us manage future crises more effectively.
What have you taken away from this experience? Would you recommend it?
The three days at the hackathon were definitely intense (I planned on a personal investment of 10 hours, but ended up doing double). In addition to being my first hackathon, it was also a remote hackathon. So I came into contact with and learnt to use a whole range of collaborative tools (Slack, MIRO, Rocket.Chat, MindMeister, Zoom, Google Docs, etc.).
For me, the diversity and complementarity of participants' backgrounds helped spark engaging and fruitful discussions.
I would definitely recommend this experience.
Carole Ackermann was born in 1970 and grew up in Zurich.
As CEO and Co-founder of Diamondscull AG, she invests early in companies in the technology/ICT field. Carole is also non-executive director of several companies such as Allianz Suisse, BKW, BVZ Holding, the innovation agency be-advanced, co-president of the Female Innovation Forum and a jury member of Venture Kick.
With a PhD in marketing from the University of St. Gallen she is a senior lecturer for business administration/Integration projects.
She has an entrepreneurial spirit with an integrative mind-set and down-to-earth behaviour. She is eager to identify, discuss and promote new ideas and help transferring them into concrete projects and results. She also participates on panels or as speaker at conferences on entrepreneurship, start-ups and women in this field.
During the lockdown, all of our employees have been mobilized to ensure the business continuity and the services to our clients.
We have met Johanne Riendeau, Executive Director Key Client Group at Wealth Management. She gives us her thougths on the lockdown period but also on how the situation has pushed digital working and her relationship with her clients to the next level.
Hello Johanne, could you tell us more about you?
My name is Johanne Riendeau and I work as Executive Director Key Client Group at BNP Paribas Wealth Management in Switzerland
I provide private banking services to a UK and international private clientele. Member of the BNP Paribas Wealth Management Key Client Group, I work hand in hand with experts within the bank in bringing UHNW clients the bank's collective expertise in Investments, Private Equity, Credit, Real Estate and Wealth Planning among others.
The lockdown accelerated digitalisation of our processes via electronic signatures, zero printing, secured modes of document sharing…and ensured more efficiency during this extraordinary period and for the future."

Johanne Riendeau
How did you feel and manage to get through this unusual time?
I have been working from home since mid-march. We are now progressively going back into the office since May 18, in small teams for a week every 3 weeks to allow necessary social distancing.
I feel very privileged to be able to continue working under good and safe conditions for a solid organisation, in such a difficult period for all.
I was truly impressed by the bank's ability to deploy home office capabilities for over 1,000 Swiss staff, on such short notice! This allowed us to maintain quality services to our clients. It was reassuring to work safely from home at a time when the pandemic was progressing rapidly in Switzerland.
On a personal point of view, the newly found lockdown time is happily spent in more frequent face/zoom time with family and friends, wonderful moments to keep privileging once the crisis is over!
The recent and progressive un-lockdown is welcome news both from a sanitary and social perspective. It is a pleasure to see colleagues again and hopefully our clients soon when travel resumes!
Have the lockdown and the obligation to work from home impacted your way of working ?
Moving to a Flex office environment was a large step last fall. The lockdown accelerated digitalisation of our processes via electronic signatures, zero printing, secured modes of document sharing…and ensured more efficiency during this extraordinary period and for the future.
Has the situation had an impact on your relationship with your clients?
Our clients are reassured by the financial strength of the bank and our ability to rapidly deploy contingency plans to keep servicing them when they needed us the most. Regular communications, updates and advice through this highly uncertain period allowed us to strengthen relationships with our clients.
These last few weeks, the bank has put in place a series of solidarity actions in favour of people in precarious situations, of youth suffering from digital divide, of hospitals and medical staff, as well as of the local small businesses.
Since the start of the COVID-19 pandemic, the BNP Paribas Group as a whole has mobilized to contribute in helping the people and institutions the most affected and exposed to this sanitary crisis. This global emergency plan represents a total amount of more than 50 million euros, structured locally – in many of the countries where the Group is present – around concrete and local actions focused on three main targets: hospitals, fragile populations and youth.
We also endeavor to support our most isolated beneficiaries through regular phone calls, and to help our most precarious or needy with food or rent."

Benjamin Lachat
Donations made by employees
Donations made by employees, and largely completed by a corporate donation from the bank, enabled to support the Red Cross entities in Geneva, Zurich and Lugano up to more than 60'000 CHF. Since the beginning of the sanitary crisis, the Red Cross reorganized its activities to help people who are the most isolated and "at risk" during the epidemic, as well as those in precarious situations
« Loyal to its local mission of helping people in need, the Geneva Red Cross has reorganized its activities since the beginning of the pandemic in Switzerland. We have started a service destined to support people who are at risk and confined at home by offering various services like delivering groceries or walking their pets. We also endeavor to support our most isolated beneficiaries through regular phone calls, and to help our most precarious or needy with food or rent. Such actions are possible thanks to our hundreds of volunteers and the support of our generous patrons, whom we thank deeply».
Benjamin Lachat, Fundraising officer, Geneva Red Cross
Financing two 3D printers
A corporate donation to the Hôpitaux Universitaires de Genève (HUG) to finance two high-tech professional 3D printers, which will allow the production at high speed many and with great autonomy of different pieces meant to complement medical equipment, especially for medical staff protection and patients.
« These new printers help to support all current and future productions of the 3D print center at Hôpitaux Universitaires de Genève. For the time being, fabricating the clip that upholds the elastic of masks significantly improves the comfort of the HUG teams and their patients. These two printers double the production capacity of these clips. In a second phase, they will contribute to innovations and research within the HUG by, for example, creating prototypes or anatomical models. »
Stéphane Hertig, Print Center Manager, Surgery department, HUG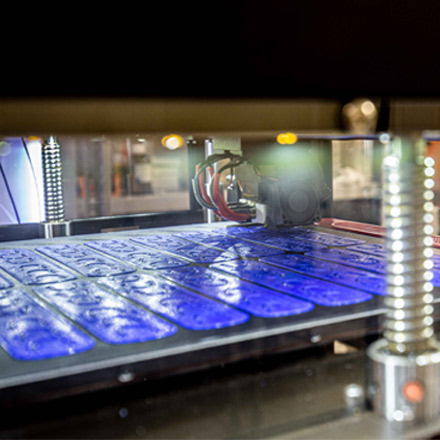 Reduce the digital division
A corporate donation to the YOJOA –Youth Job Accelerator association, working in favour of the professional integration of young refugees in Geneva, to buy twenty laptops for the programme's young beneficiaries who cannot follow their online courses.
« Quarantine measures have highlighted social inequalities regarding education in Geneva.
Young migrants are a part of the population which was isolated by this crisis because they do not have decent digital tools to access the online classes provided by public education.
The support of BNP Paribas has been essential to equip the Foyer de l'Etoile with laptops so that young migrants may take their courses and continue on their way to apprenticeship and employment»
Emmanuelle Werner, Director, YOJOA
Skill-based support
Our employees support SMEs in Geneva
Skills-based support from volunteer employees to help the small businesses in Geneva that are partners of réalise (an institution otherwise supported by the BNP Paribas Swiss Foundation for its "Opportunity" programme, aiming to promote equal opportunities for tomorrow's jobs).
"Thanks to our values to engage and accompany change, our two companies have united their strengths in a solidarity plan dedicated to Geneva's' SMBs by offering réalise the expertise of BNP Paribas in Switzerland's employees! After COVID-19, a world that changes through a transition to a sustainable economy!"
Cécile Marguerat, Public relations and Communication manager, Réalise
A hackathon to adapt and face post Covid-19 challenges
Skills-based support to the Canton of Geneva new "Crisis and resilience innovation Fund", which seeks to collectively develop disruptive projects in response to the current and future economic challenges. The bank's employees will thus have the opportunity to participate in the Geneva Resilience Hack, from June 12 to 14th.
For the past few weeks, our teams have been dedicated to support more than ever our Clients. We thank them all for their dedication and professionalism whether they were working from home or from our offices in Zurich, Lugano or Geneva.
We have met Slaven Maligec, Head of CHF Debt Syndicate and located in Zürich, and talked about the health crisis, new ways of serving our Clients and about the necessity to adapt during these particular times.
Slaven, could you tell us more about what you do and where have you been working from during the lockdown?
I am Head of CHF Debt Syndicate. I am not working from home and I remain on site as my work installation requires a lot of hardware and computers!
However, we have adapted our organisation: split team in the office, split team at home during home schooling and recent holidays.
What was your state of mind during these past few weeks?
My philosophy regarding this lockdown can be summarized as follows : "Take it like a man"…may be rather: It is what it is, make the best of it as it is just a waste of time to be moaning all day long !
My state of mind is positive, as I am myself. It is definitively a new experience, rather scared given relatives and friends been part of the "high risk group" but not scared myself.
I try to take the positive side. There is definitively more family time as we do #stayathome and more things to do together at home.
My state of mind is positive, as I am myself. It is definitively a new experience."

Slaven Maligec
We are glad that you and your family are doing well. How your clients have been coping with the situation? What are their main preoccupations?
Regarding the post Covid-19, our clients are a bit worried about the near future to some extend as uncertainty leads to discomfort, but they are adapting to the new environment rapidly as there is no choice, working from home related or also to the new pricing landscape.
I think that people tend to forget quickly as soon as we are facing a more normalised situation but I think given the impact we will keep that in memory and hopefully be better prepared when the next crisis will occur. There is only one life, birth and death are determinate, the time in between should be fun, at least part of it.
And for the next changes? We shall be masked soon and stay masked for quite some time… 
CoVid-19: Message from Monique Vialatou to clients and employees of BNP Paribas in Switzerland
24 March 2020
Dear all,
The unprecedented sanitary crisis we are currently experiencing has led many countries, including Switzerland, to impose restrictive measures that have a strong impact on everyday life. It is a shock for the worldwide economy and populations.
Our responsibility is to contribute to the economy's smooth operation, thanks to the implementation of exceptional measures throughout our different buildings in Switzerland.
Ensuring the continuity of our economic activities and preserving the health and security of our employees
The health of our employees is our number one priority.
Thanks to the implementation of teleworking for the vast majority of our employees, we safely ensure the continuity of BNP Paribas in Switzerland's economic activities.
Our teams are mobilised and committed to answer our client's questions and to support them during this difficult period. They pursue their mission tirelessly while showing extraordinary discipline and dedication. Through this message, I want to thank them for that.
Accompanying our client through this sanitary crisis
I am aware that this unprecedented situation is a challenge for our clients, whether they are companies, institutions or private individuals. Appropriate measures are taken to accompany them daily and support them through this hitherto unseen crisis.
We all have a role to play. Each of us has a specific responsibility, both professional and personal. I know we will honour our commitment to serve our clients and more than ever to keep playing our part in service to the economy.
Take care of you and your family, more than ever.
Monique Vialatou
CEO of BNP Paribas in Switzerland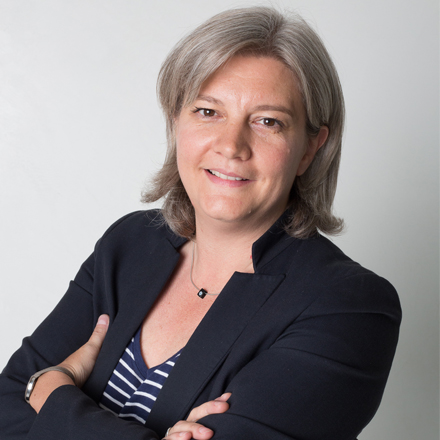 Isabelle Wolff is appointed Head of Company Engagement for BNP Paribas (Suisse) SA.
She will continue to fulfil her role as Head of Brand & Communication and, in line with the Group's policy, is now in charge of CSR and the Foundation. She will also coordinate the implementation of the Bank's diversity policy in Switzerland.
Isabelle Wolff joined the BNP Paribas Group in 1999, commencing with BNP Paribas Leasing Solutions. Starting from 2002, she made a major contribution to safeguarding and promoting the Bank's image both in terms of internal communication and through her media expertise within the Group's Communication team.
In this capacity, she helped foster and enhance the Bank's key projects in terms of company engagement, particularly the Projet Banlieues, alongside associations such as Adie, Afev and others. Since 2014, she has worked on implementing and developing the Bank's communication strategy.
"BNP Paribas makes societal engagement an integral part of its development strategy. I take this role very seriously because it is our duty to meet social expectations to build a sustainable and efficient bank.
I take the measure of my role and will strive to intensify the local implementation of the Group's commitment policy in the four areas of energy transition and environment, social inclusion of young people, entrepreneurs and territories"