BNP Paribas Wealth Management appoints Yusuf Savmaz as Head Swiss-German Onshore Market
August 5, 2022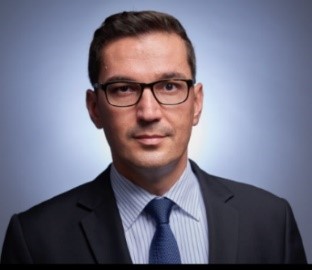 Yusuf Savmaz is appointed Head Swiss-German Onshore Market, as of 1 August 2022.
Based in Zurich, he joins the Executive Committee of Wealth Management Switzerland & Emerging Markets, and will report to Beat Bachmann, CEO Wealth Management Switzerland & Emerging Markets.
Three additional client advisors are also hired to further strengthen the coverage of the Swiss Wealth Management market.
Yusuf Savmaz has 22 years of experience in the Wealth Management industry, focusing on entrepreneurs and executives for the last 10 years. For the past six years he was responsible at Credit Suisse for the Entrepreneurs & Executives segment in the Zurich region as a Managing Director.
Yusuf holds a Master of Arts in Business Administration from the University of Zurich, is a Swiss certified tax expert and a Certified International Wealth Manager.
At the same time, and in order to further develop its franchise among entrepreneurs, executives and wealthy families in Switzerland, BNP Paribas announces the recruitment of Stephan Ulrich, Marco Studer and Nadia Cortesi, as relationship managers, joining from Credit Suisse.

"Yusuf, Stephan, Marco and Nadia are a great addition to the team. With their broad experience of the Swiss entrepreneurs, I am convinced that we are well prepared to keep growing in this key market and continue to leverage our full palette of services and solutions of the BNP Paribas Group, including that of Corporate & Institutional Banking."
Enna Pariset, Head of Territory for BNP Paribas Group in Switzerland and CEO Corporate and Institutional Banking Switzerland
"We are very happy to welcome Yusuf and his team at BNP Paribas Wealth Management. With their long standing expertise in serving Swiss entrepreneurs and executives with custom tailored solutions as well as their strong network amongst wealthy families residing in Switzerland, we are more than ever able to meet the demand for sophisticated services that we experience from this demanding client segment."
Beat Bachmann, CEO Wealth Management Switzerland & Emerging Markets