BNP Paribas in Switzerland makes a stand for diversity
October 15, 2020
Three internal networks open to all staff have been set up at BNP Paribas in Switzerland to foster meaningful dialogue and help promote diversity within the company.
Supporting women in their personal and professional development
Founded in 2015, MixCity is an association that supports women in their personal and professional development. It strives to challenge attitudes to the issues women face in the workplace that can sometimes hold them back in their careers.
Members of the association, which is active around the world at Group level, now account for almost 10% of staff in Switzerland, 130 of whom are ordinary members and four of whom sit on the organising committee.
As a platform for listening and reflection, MixCity organises events and workshops that anyone can attend. A recent workshop on the mental load, for example, invited participants to explore ways to achieve a healthy work-life balance. A mentoring programme has also been set up to support female refugees looking for work in partnership with a charity.
The association is keen to join up with other Swiss companies offering similar initiatives.
The association is active within the bank and externally. If you would like to explore these themes at your company, contact them.
Strengthening intergenerational ties
Founded in September 2018, WeGenerations Switzerland is an inspiring community open to all staff. Its aim is to promote personal growth by bringing people of different generations together to share their experiences and perspectives.
The network offers an opportunity for participants to get along with one another better, to improve their understanding of those who seem different, to find common ground and areas where they complement each other, and ultimately to work together on a meaningful shared project.
It runs three different programmes: We Get Inspired through talks and interviews, We Share our experiences in small groups and lastly We Network, which organises networking events.
Over 20 events have been organised so far. Some involved learning from one another, whereas others featured scientists, artists and academics who expanded the horizons of everyone in attendance.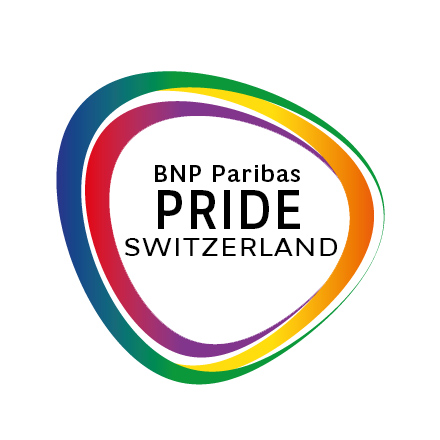 Nurturing differences
Founded in September 2019, Pride Switzerland is the Group's newest network. However, its roots go back to the charter signed by BNP Paribas CEO Jean-Laurent Bonnafé in 2013 to combat discrimination on the basis of sexual orientation and gender identity.
In Switzerland, the network promotes diversity, fighting against all forms of discrimination and in favour of inclusion on a daily basis. Its members include LGBT+ staff and their allies. Its key aims involve listening to, informing and coordinating a network of allies that is open to all.
The association holds round table events, including one in February in Zurich on creating a more inclusive workplace for LGBT+ people. The discussion was led by Jeffrey Krogh and Enna Pariset, who both sit on executive committees within the Group and are members of the network.
May 11, 2021

To mark Swiss « overshoot day » – the date on which our resource consumption exceeds the Earth's capacity to regenerate those resources – we are taking stock of the environmental initiatives undertaken by BNP Paribas in Switzerland and our staff.