BNP Paribas Swiss Foundation supports Athene Galiciadis' exhibition "Orientation" at Haus Konstruktiv in Zurich
April 20, 2023
The partnership between BNP Paribas Swiss Foundation and Haus Konstruktiv made the first solo exhibition on Athene Galiciadis in her home city of Zurich possible.
Since 2022, the BNP Paribas Swiss Foundation is a partner of the museum Haus Konstruktiv in Zurich dedicated to concrete, constructivist and conceptual art. The Foundation supports every year the exhibition of a young Swiss artist within the annual program of the museum, as well as its digital promotion. In 2023, Athene Galiciadis benefited from this support for her first solo exhibition in Zurich.
"I am glad that the BNP Paribas Foundation supports Swiss artists and I am very grateful for the important contribution to my first institutional exhibition in my home city of Zurich."
Athene Galiciadis; Artist supported by the BNP Paribas Swiss Foundation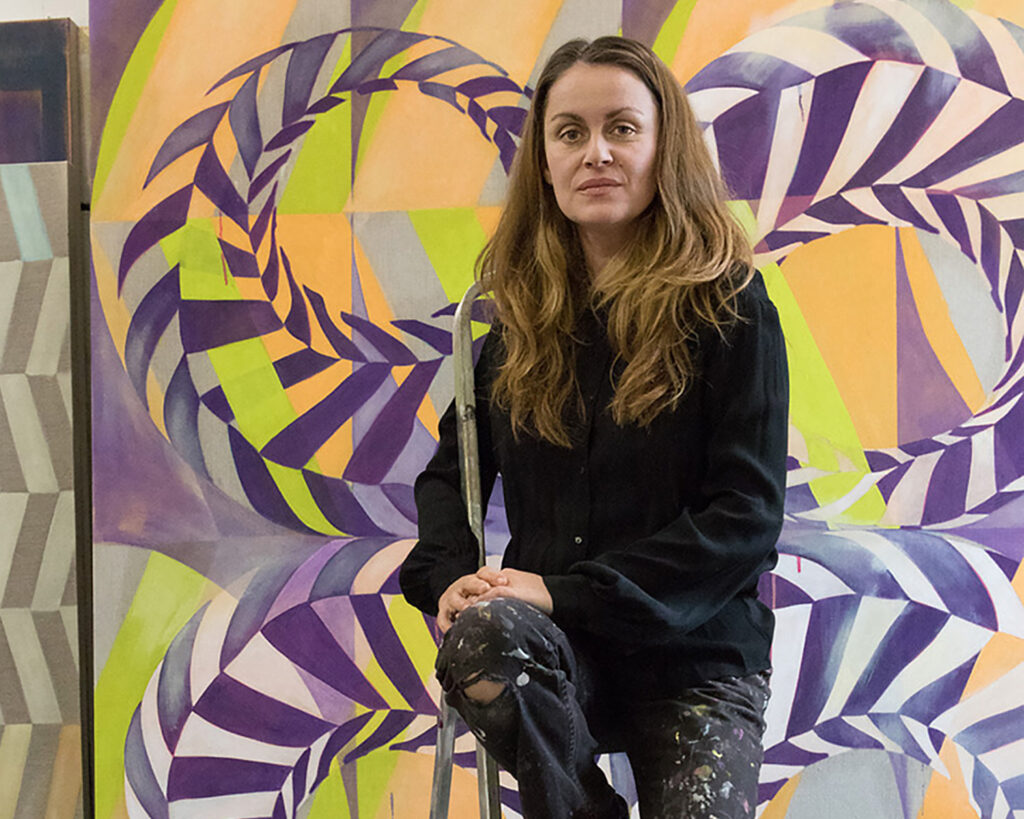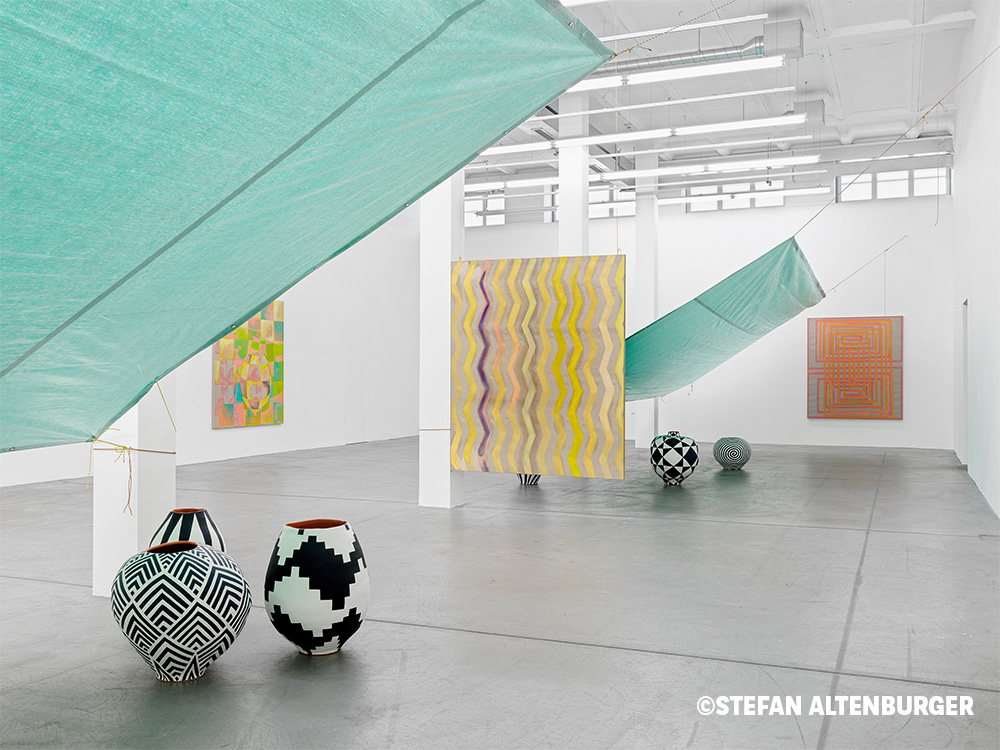 The exhibition, titled "Orientation", reflects Galiciadis' artistic language characterized by a distinctive repertoire of colors and forms developed over the last 20 years. Abstract geometric elements, such as circle segments, squares, and triangles, and animals including cats, bees and snakes, repetitively combine in her paintings generating ornamental patterns. Pastel and bright pinks, greens and yellows are applied to the canevas layer by layer in acrylic and oil paint and contrasted with dark blue and black. In addition to these painterly works, ceramic sculptures constitute another important part of Galiciadis' multimedia oeuvre, as do installations, which she develops and implements with a keen sense of the spatial conditions of the respective exhibition space.
To find out more about Athene Galiciadis' exhibition we invite you to watch the Artist Talk (in German with English subtitles) between the director of the museum Sabine Schaschl and the artist produced with the support of the BNP Paribas Swiss Foundation.