World Water Day: BNP Paribas & Raleigh International
March 22, 2017
World Water Day highlights the work that still needs to be done to ensure people have access to safe water around the world.
Companies have a role to play in this crucial stakes, and BNP Paribas (Suisse) SA is currently working with sustainable development charity Raleigh International to create lasting change for disadvantaged communities in Nepal. The three-year partnership main focus is to increase access to safe, reliable and affordable drinking water and sanitation facilities, as well to improve hygiene practices, in three communities in Nepal among the worst affected by the 2015 earthquakes.
Supporting Nepal and access to safe water
Nepal is the second poorest country in Asia and the state has traditionally struggled to provide sufficient and safe water and sanitation coverage in its communities, particularly among those living in rural and hard to reach areas. Two major earthquakes hit the country in 2015 and caused devastating impact for the people and communities there. Thousands died, huge numbers of houses and other infrastructure were destroyed, and existing water and sanitation problems were exacerbated.
With support from BNP Paribas (Suisse) SA, Raleigh International is delivering sustainable development projects in Nepal through its youth-led approach. The project sees both international and Nepali youth volunteers working alongside rural communities to assist with improving water, sanitation and hygiene systems and practices in three communities of the Gorkha district (north-west of Kathmandu).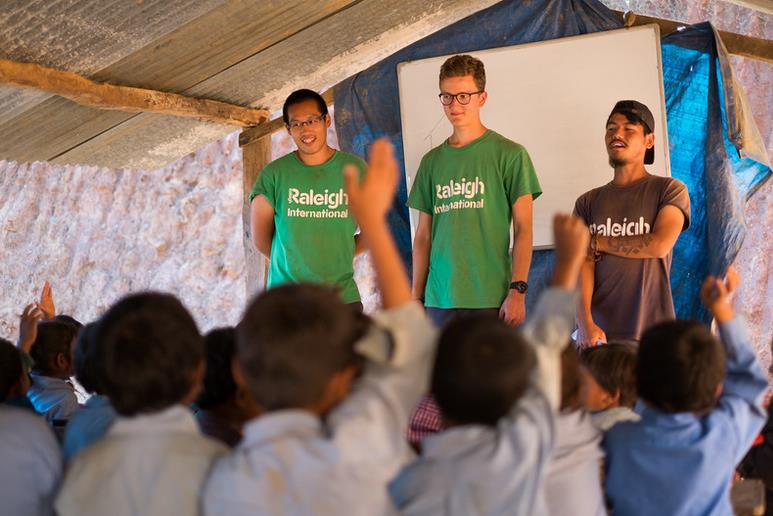 A meaningful and impactful partnership since June 2016
Since June 2016, this partnership between the bank and Raleigh has already been having a positive and concrete impact on the ground in Nepal. During autumn 2016, the bank funded crucial water infrastructure for communities in the Gorkha region. The access to safe sanitation and hygiene facilities was thus successfully increased for 140 people in 21 vulnerable households, while safe hygiene practices were promoted among more than 270 community members. A dozen of young Nepali volunteers were also brought in to take part in the Raleigh Expedition programme in order to build their employability and increase their knowledge, skills and social capital to help them become actors of the sustainable development of their country.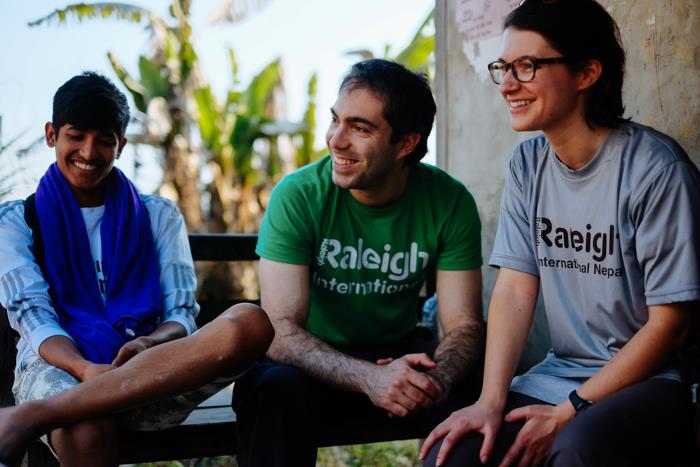 Onboarding Employees
Through 2017 and 2018 the bank will continue funding Raleigh Nepal's water, sanitation and hygiene (WASH) programme, and BNP Paribas (Suisse) SA employees will also be given the chance to take part in the development of projects as both Volunteers and Volunteer Project Managers.
Therefore, the partnership represents a 'win-win' opportunity both for the bank and for Raleigh. It is intended that this collaboration will deliver impact on the ground in Nepal through Raleigh's programmes, but also on employee motivation within the bank, on leadership development for its staff, and on the development of the bank's CSR strategy.
Philippe Penet, CIB Head of Specialized Trade Solutions at BNP Paribas (Suisse) SA, said of the partnership:
"We share the values of inspiring young people to make a positive change, values that are embedded in Raleigh International's work in Nepal. That is why we are proud to support such projects, and to contribute to a sustainable future through providing safe water and sanitation and creating young leaders. This is a way for us to link ambition and ethics, giving our staff the chance to take part and grow into inspired, responsible leaders. We consider this commitment to be an integral part of our responsibility to society."
James Sutton, Business Development Strategist at Raleigh International, says of the partnership:
"The spirit of Nepal's rural communities following the earthquakes last year has been incredible. This exciting partnership will strengthen the resilience of those affected, contribute to lasting change, and help to build a culture of youth leadership. We would like to give BNP Paribas (Suisse) SA a warm welcome to the Raleigh family and thank them for being part of our mission to create lasting change for disadvantaged communities through youth."