Soft landing and slight recovery at the end of the year according to Roger Keller, CIA BNP Paribas Wealth Management, reasonably optimistic in l'Agefi of May 16, 2013
May 16, 2013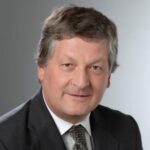 In an interview with Nicolette de Joncaire in l'Agefi, Roger Keller, Chief Investment Advisor for Wealth Management at BNP Paribas (Suisse) SA, delivered his analysis of the markets.
From automatic American budget cuts to austerity packages in Europe and metamorphoses of the BRIC economic models, it should be considered, at best, two lethargic quarters and should be expected a renewed dynamism only in the end of the year, estimated Roger Keller, CIA BNP Paribas Wealth Management Switzerland.
Read this article in French on the Agefi website.