Our Swiss Learning & Development team wins the Skilly Award 2022
February 22, 2023
The Skilly award 2022 in the category "Team Project Competence Development" goes to our Swiss Learning & Development team.
Thanks to an unconventional approach, the L&D team anchored a culture of continuous development within the Bank in Switzerland. This award is the recognition of the strong partnership established between HRBPs, L&D and the Business Lines, and is therefore an award for BNP Paribas in Switzerland and its employees as a whole.
This distinction rewards banks that have been able to accompany their employees to acquire new skills in a constantly changing professional environment.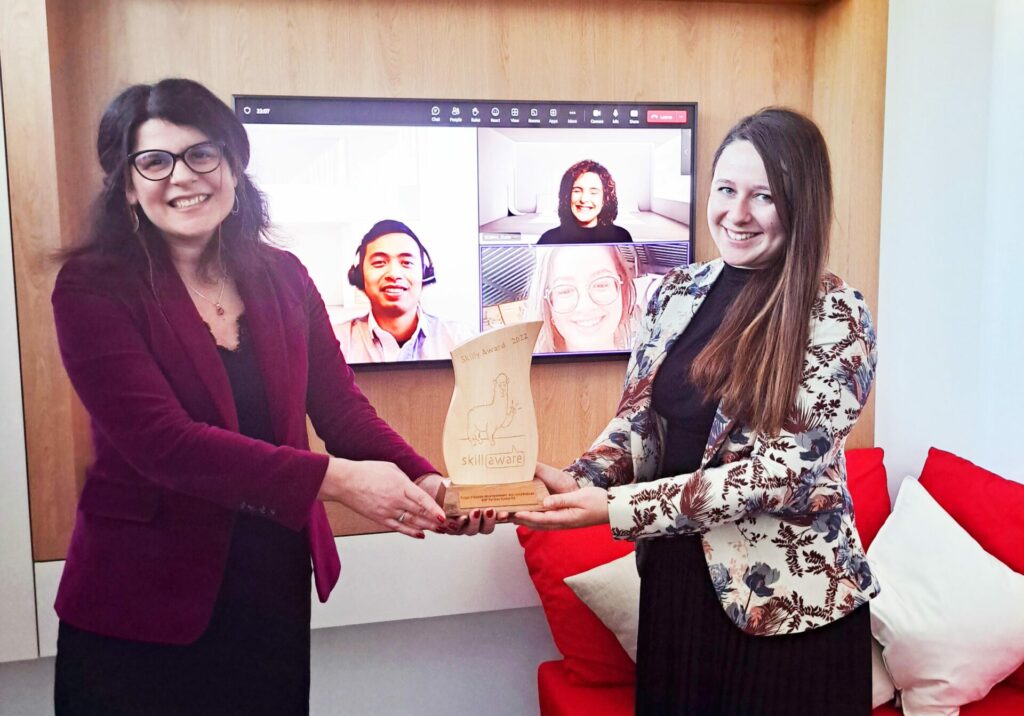 It is important for our L&D team to show that the once-classic pattern of obtaining a diploma and having a job in the same company all your life is now obsolete. We must regularly take the lead and reinvent ourselves, and it is our role to raise awareness among our employees and our Business Lines about this.
Marie-Angélique Rault, Head of L&D and Talent Manager
Find out more about our development culture in the interview (in French) of our Head of Learning & Development and Talent Manager, Marie-Angélique Rault.