Infographic – Cocoa : where does it come from and what to expect in the future?
September 22, 2017
Our commodities experts bring you insights on a specific commodity they deal with.
What are the main  facts and figures for the cocoa industry today?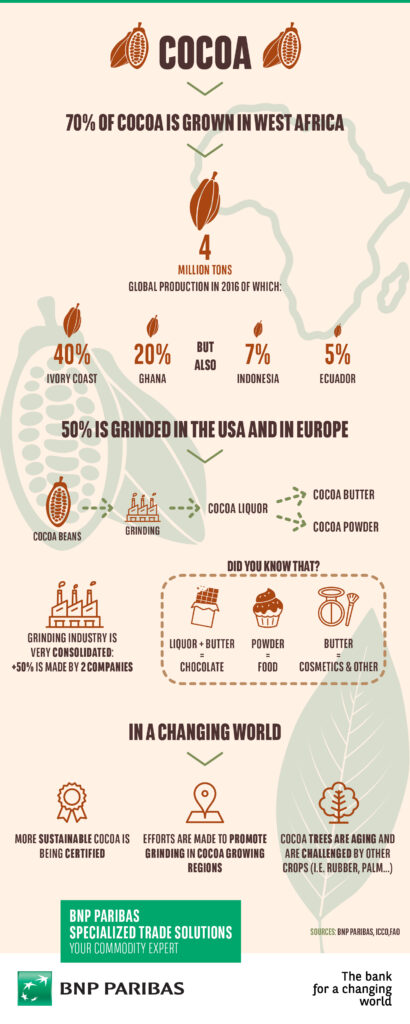 To discover all our infographics on commodities, click here.