Help2Help: valuing employees' dedication
August 29, 2019
BNP Paribas is committed to supporting our employees who dedicate their time and energy to volunteering causes. The Help2Help programme sponsors our staff to work on voluntary projects within solidarity organisations.
The Help2Help programme across the world
Since 2003, the BNP Paribas Group has been supporting employees who volunteer through the Help2Help programme. Employees working in the volunteering sector in around thirty countries may receive financial assistance to work on a project. The fields of activity include humanitarian aid, healthcare, the environment, and local solidarity. In 2018, a total of EUR 940,000 was spent on 260 projects worldwide.
Help2Help in Switzerland
In Switzerland, the Help2Help programme holds a call for projects once a year. The bank's employees in Switzerland can submit a project on behalf of the association they volunteer with. A committee of the bank's employees then meets to select the winners. Since 2004, almost 200 projects have received support from the BNP Paribas Swiss Foundation. The projects are rolled out both in Switzerland and abroad. Below are the two winners from 2019.
2019 winner: EVE (Enfant-Vélo-Ecole)
After having been volunteers for several years in an NGO active in South-East Asia and Africa, Magali and Florence decided to set up their own organisation in 2015 with concrete projects for underprivileged groups in Asia: EVE (Enfant-Vélo-Ecole). Their aim is to promote children's access to education by distributing bicycles in Vietnam and renovating schools in India, as well as providing supplies to a number of schools. They visit the locations as soon as possible to assess logistics, monitor the implementation of projects and track the results on-site.
In 2019, the organisation decided to help a school in the village of Jhenjipani, at an altitude of 1,640 m in the Uttarakand region of India. Accessible only on foot, the village is home to a very poorly equipped primary school. In addition to providing school supplies at the beginning of each school year, the EVE association helped them renovate their furniture and kitchen. This year, thanks to the Help2Help programme, the school will be able to clean up its playground to avoid water accumulating during seasons when heavy rainfall and snow melt occur.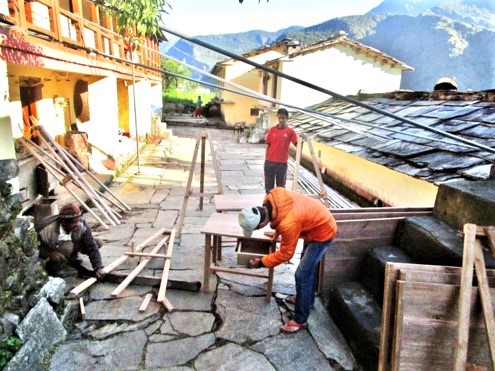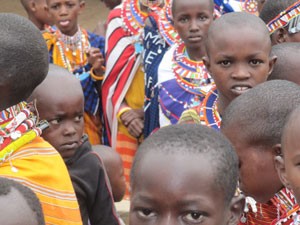 2019 winner: MAA (Maasai Aid Association)
Didier has been a volunteer with the Maasai Aid Association (MAA) for over 15 years as an active member and, more recently, as an auditor. The NGO works for education, health and children's rights in Maasai countries in Kenya. Recognised as a non-profit, the organisation actively campaigns for the eradication of forced genital mutilation of Maasai girls and receives the support of the canton of Geneva for its awareness-raising initiatives in the villages concerned.
The MAA association received the support of Help2Help in 2019 to build a nursery school for around sixty children in the village of Ilgenchere. An information campaign opposing forced genital mutilation will also be deployed in the region targeting approximately 200 people.