Polar Access Fund: BNP Paribas supports research on climate change
December 2, 2019
For the second year, BNP Paribas is supporting young scientists with their research into climate change. An exhibition in the Bank's Geneva offices outlines the expeditions sponsored in 2018.
3 years of partnership in support of research
In 2016, the BNP Paribas Swiss Foundation joined forces with the Swiss Polar Institute to help young researchers take part in an expedition to Antarctica. They embarked aboard the Akademik Treshnikov, a Russian ship, for the Antarctic Circumnavigation Expedition (ACE). This 3-month expedition took them on a complete tour of the Antarctic continent, during which they were able to measure and quantify the impact of environmental changes and pollution in the Southern Ocean.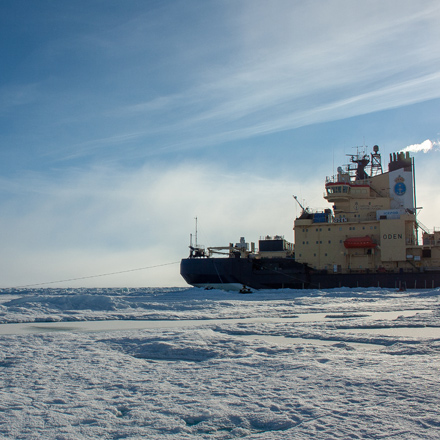 The Polar Access Fund: open access to the Poles for young researchers.
In 2018, building on the success of this important project, the Foundation and Swiss Polar Institute launched the Polar Access Fund in order to provide vital funding to young scientists conducting research into climate change. Every year, the Polar Access Fund helps between 5 and 10 doctoral and post-doctoral students with grants for as much as CHF 20,000. These grants allow these young researchers to undertake their first scientific expedition in extreme environments like the Polar latitudes.
Discover the expeditions sponsored in 2018
Within the framework of its partnership, the BNP Paribas Swiss Foundation is committed to supporting and promoting the work of young academic scientists who benefit from the PAF grant.
From 29 November until 20 December, an exhibition, open to the public, has been set up in the Bank's entrance hall in Geneva. There, you can discover the 5 researchers, their projects and the various expeditions they went on.