First inter-company charity hackathon in Switzerland
September 29, 2020
FOR THE FIRST TIME EVER, GENEVA HOSTED THE BIG BLOOM INTER-COMPANY CHARITY HACKATHON ON 17 AND 18 SEPTEMBER
Around ten staff members from BNP Paribas (Suisse) participated, alongside other large corporations.
After 27 events in cities such as Paris, Lisbon, Brussels and Singapore, to name but a few, Big Bloom made its way to Switzerland for its first fully digital event in Geneva!
Big Bloom: a learning experience and a chance to do good
Founded in France in late 2018, Big Bloom is a non-profit initiative organising inter-company charity hackathons. The aim of Big Bloom hackathons is to give charity projects a boost by bringing together companies' best and brightest. Over 48 hours, dozens of employees from major corporations work together to develop prototypes solving a specific issue faced by a charity. Serving as both leadership training and an act of solidarity, the initiative was awarded the French Impact label, which is a sign of the support of the French Ministry of Ecological and Inclusive Transition.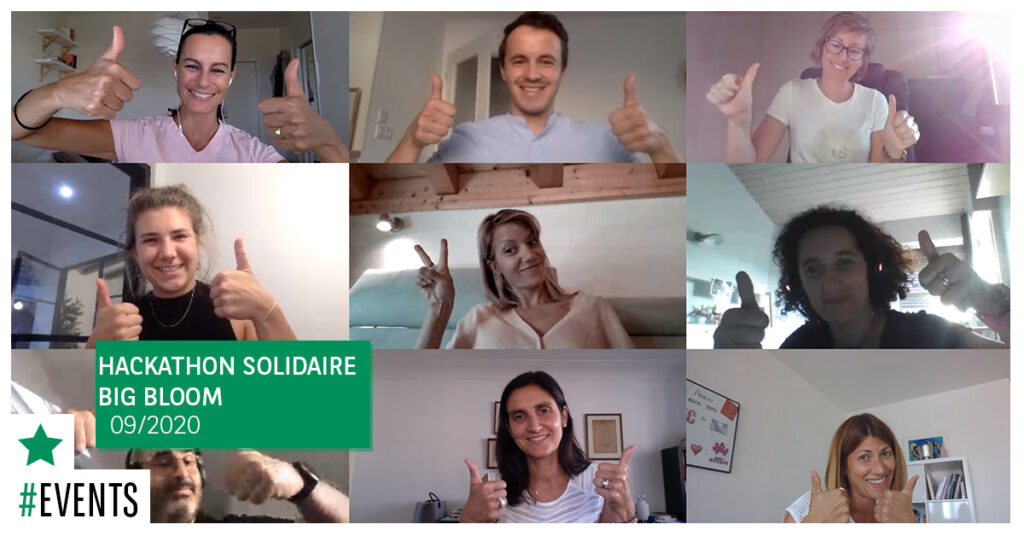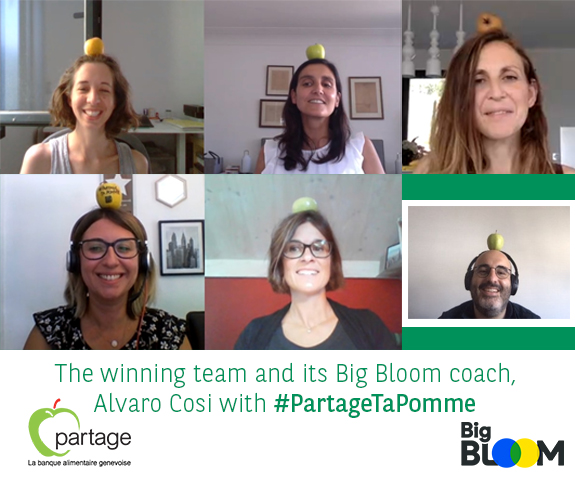 Helping a Geneva food bank to tackle a strategic challenge
Fondation Partage collects and sorts unsold food items from businesses and food retailers in Geneva and distributes them free of charge to charities and social services that support and feed those in need. In so doing, Partage combats food waste, helps people back into the workplace and does its bit for the environment.
Since Partage was created in 2005, the need for its services has increased each year and the COVID-19 health crisis has created greater insecurity for many people in Geneva. During the hackathon, participants from several large businesses adopted design thinking to help the charity devise an ambitious communication and fundraising strategy for 2021.
Social leadership at BNP Paribas
In keeping with the BNP Paribas Group's resolve to help build a better world and a sustainable economy, the bank relies on committed leaders and entrepreneurial spirit to generate business with a positive impact and to drive a shift in mentality within the company.
Thanks to Big Bloom, the bank has been able to offer an innovative, collaborative and engaging experience to around ten of its employees, while at the same time allowing them to develop five key leadership skills: listening, creativity, cooperation and teamwork, feedback, and public speaking.
We had two incredible days meeting with other professionals and putting design thinking into practice to help Fondation Partage"

Marie Maissa, CIB
This hackathon, organised by Big Bloom, was a golden opportunity to offer practical help to Partage.ch and to learn a lot about ourselves !"

Rémi CAROFF, CIB
" This two-day social hackathon reminded us of the joy of working, collaborating, co-creating and learning. Everything is possible with the right mindset ! "
Astrid DRECHSEL-GRAU, BP2S