Award – "New Heads – BNP Paribas Foundation Art Awards"
September 30, 2016
The BNP Paribas Swiss Foundation and HEAD (Geneva School of Art and Design) created in 2012 The "New Heads" – BNP Paribas Swiss Foundation Art Awards". Every year, 2 young artists entering their professional career are awarded a grant of CHF 12,000 each, as well as the opportunity, since 2015, to exhibit their works at the Artgenève exhibition.
The laureates are selected during an exhibition organised by a renowned artist, which gathers works from around fifteen Masters of Visual Arts students from the school. The jury is made up of worldwide renowned professionals, as well as bank employees and art enthusiasts.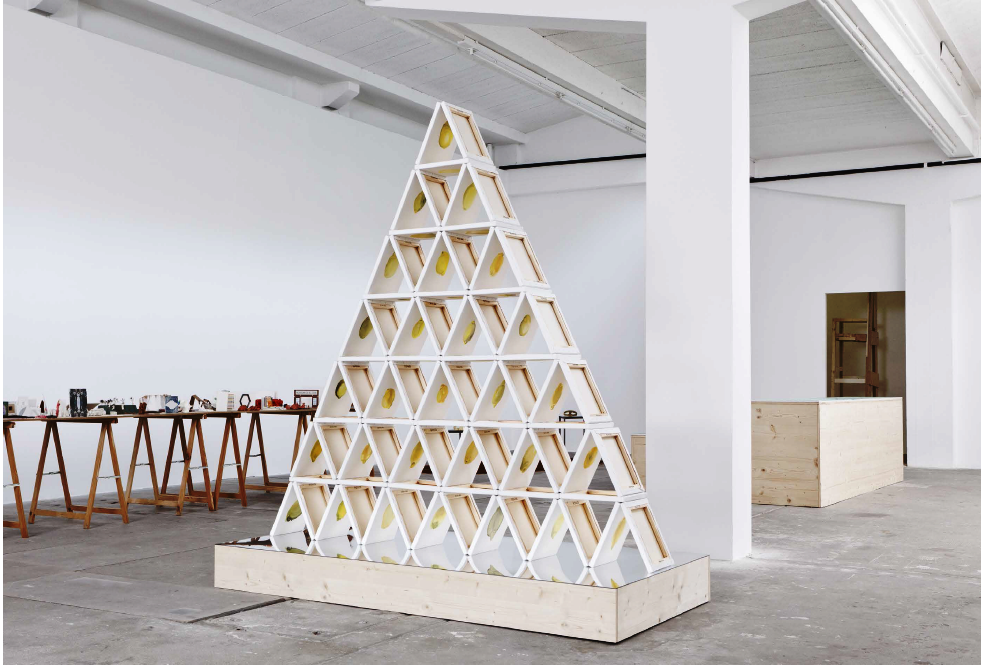 Yellow sun pyramid – photo: Baptiste Coulon, Sandra Pointet / HEAD
In 2012, Marc-Olivier Wahler was chosen as curator for the exhibition, art critic and exhibition commissioner, previously director of the Palais de Tokyo in Paris. Ten young artists, visual arts graduates, were able to exhibit their works at the exhibition. Among the laureates was Nelly Haliti who shared her experience during an interview with the BNP Paribas Swiss Foundation.
In 2015, the exhibition was organised by Latifa Echakhch. This artist is a leading personality on the international stage, an active figure living and working in Switzerland. Her exhibition "Get Out" offered a multimedia stroll with a distinct taste for other people's space, towns and countries. A resounding success!
You can see Nelly Haliti in the 'making-of' video for the new advertising campaign.