A Helping Hand – Rémi Caroff's Humanitarian Project
September 30, 2016
An account of the humanitarian experience of Rémi Caroff, an employee of BNP Paribas in Switzerland sponsored by the Foundation's Helping Hand programme.
What is the 4L Trophy?
The 4L Trophy is a humanitarian car rally exclusively reserved for European students. Every year since 1998 more than a thousand 'duos', aboard the mythical Renault 4L, cover approximately 6,000 kilometres through France, Spain and the Moroccan dessert, with the finish line in their sights: Marrakech. The principal objective of this orienteering race is to carry close to 80 tonnes of material to Morocco for deprived children.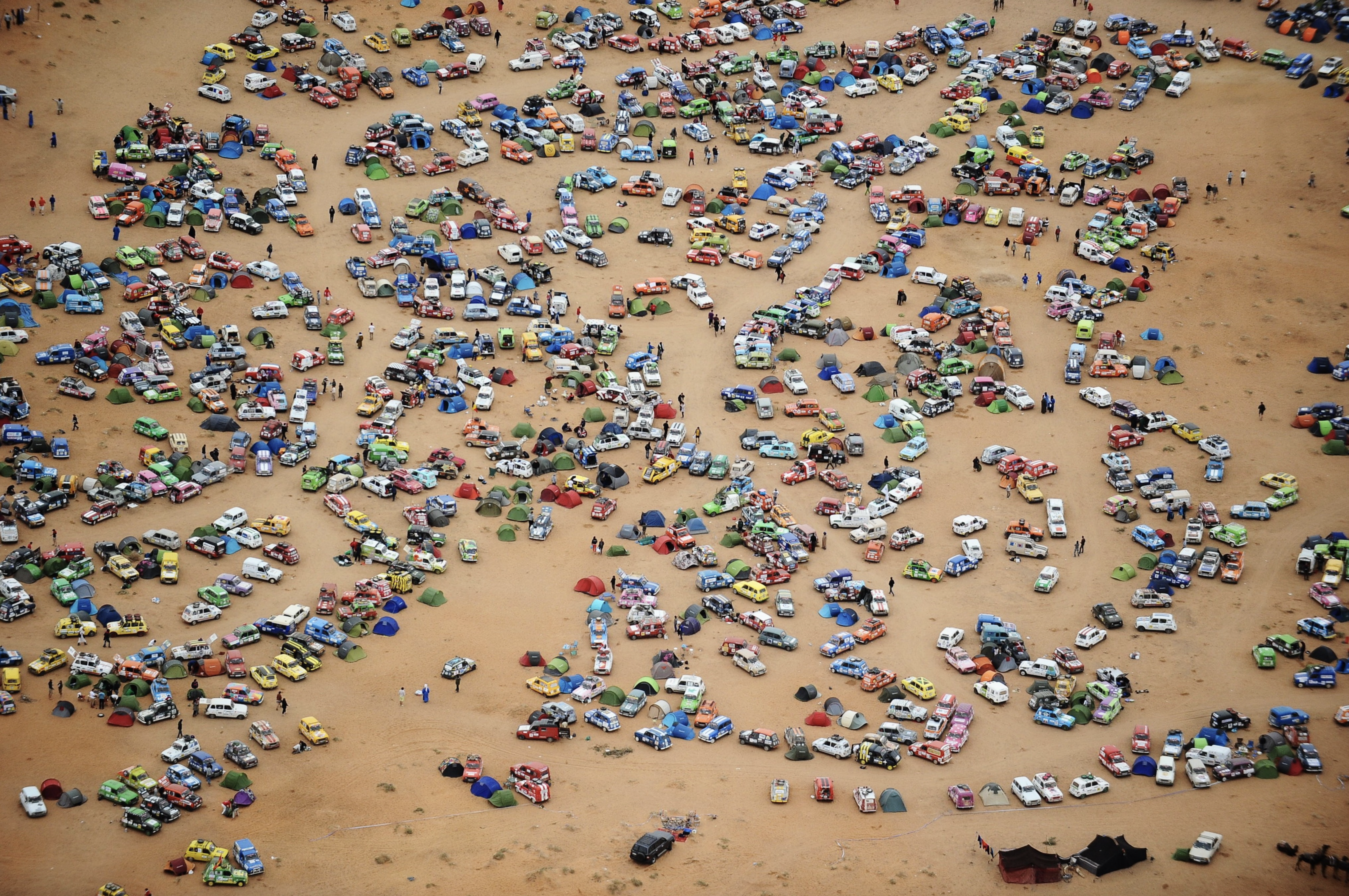 Bivouac – photo: 4L Trophy
The itinerary: from Biarritz to Marrakech
The adventure begins on 19th February 2015 in Biarritz. After a straight-forward journey to Algeciras in Spain, the team set course for Morocco aboard ferries specially chartered by the organisation to cross the Gibraltar Strait.
Next comes the notorious Moroccan stage of the journey: desert trails, dunes, breath-taking landscapes, orientation by compass and sometimes getting stuck in the sand! Not to mention a life of camping, between Moroccan suppers, the crackling of camp fires, the visioning of the rally's daily newscast on a giant screen or getting your hands dirty with mechanical repairs… All this in the middle of the Saharan Desert equipped with just a map, a road book and a compass.
4L Trophy – photo: 4L Trophy
And to get there, Rémi discovers the full significance of the concept of MUTUAL SUPPORT: to avoid the pitfalls of wadis and sand into which many will fall, or to help out a team-mate, fallen prey to mechanical problems.
The arrival in Marrakech marks the end of the journey but the beginning of a grand humanitarian adventure.
4L Trophy – photo: 4L Trophy
The humanitarian adventure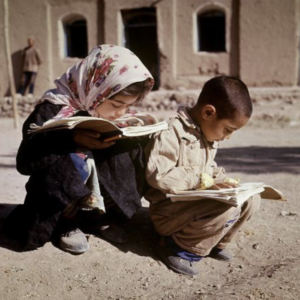 Marrakech – photo: Enfants du Désert
In addition to his passion for the great outdoors, Rémi also brings with him a desire to help the most destitute. Well, the least we can say is he certainly made it possible!
Let's not forget that the principal objective of this adventure is to collect and take to Morocco school supplies, as well as sports and paramedical equipment. Thanks to them, thousands of children were able to start school, equipped from head to toe, and continue their schooling in the proper conditions!
In close collaboration with the organisation "Enfants du Désert", that advised him of the materials necessary in order to improve the quality of life of these children, the 4L TROPHY organised an exchange afternoon where the teams could hand over the supplies directly to the Moroccan children.
In 2014, no less than 60 tonnes of donations, 50 wheelchairs and 38 pairs of crutches were shared out between 15 local associations. Partly due to the generosity of the 'duos', three classrooms were opened and one school was even equipped with solar panels.
Premier jour d'école – photo: Enfants du Désert